Openers
We expert in all the garage door openers drive type: belt, screw, chain and direct, from the best manufactures on the market: Liftmaster, Chamberlain, Craftsman and more.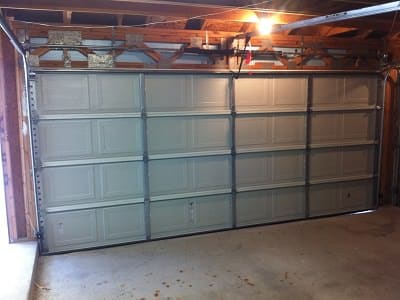 Installation
We specialise in all kinds of commercial and residential garage door installation services in Baytown, ranging from installation of doors and panels to installation of other new parts.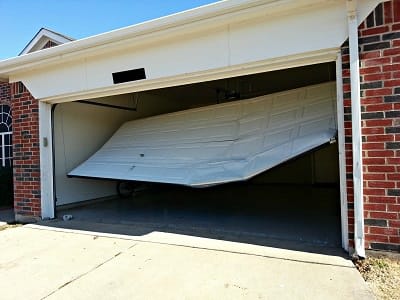 Repair
Our team is a group of specialists that provide 24 hour garage door repair service in Baytown TX. Due to the dedication and professionalism, we have created a loyal following with our clients.
Rollers
Worn garage rollers can cause a lot of troubles to the your garage door functionality. Don't waste the time and call today to get a brand new OEM rollers.
Springs
A garage door springs is a very integral part of the your garage door and if it breaks then the repair becomes very difficult to be done. We change your spring to a new one.
Maintenance
A lot of the parts and even the door itself will get worn down and eventually get spoiled. To avoid this, maintenance services should be done on a regular basis.
Garage Door Services
No matter how careful you are in using your garage door or how regularly maintained it is, something's bound to get broken sooner or later. When this happens, we recommend that you do not take matters into your own hands, as this can lead to personal injuries or can lead to your garage door getting more damaged.  Keep in mind that there are parts of your garage door that need to be handled with the use of certain tools and equipment. As such, only the expert garage door service Baytown TX technicians will have such equipment, as well as the knowledge to use them.
At Garage Door Repair Baytown, we are capable of repairing or replacing the following garage door parts:
Safety sensors – If your automatic garage door opener won't close the door and if the problem does not lie in the batteries, then the most likely problem with it is the safety sensors that are located at the garage door's bottom part. In this regard, the garage door won't usually close without being forced, and this may be caused by an obstruction that blocks the beam from  reaching the other side. It is also possible for the sensors to be misaligned.
Garage door track – If you accidentally had your garage door bent, then you would be better off not fixing this yourself as you might cause more damage on your garage door.
Garage door cable – Although it may seem like a simple part of your garage door, it plays an important role in preventing you from being injured. The cable has been placed there to keep the garage door open in the event that the spring breaks.
Garage door spring – You should regularly check how well balanced your garage door spring us. Any imbalance or any screeching sound that you hear upon  lifting it means that it's time to have it repaired or replaced.
Buying Guide for Garage Doors
Aside from checking your home's garage door for potential damages and actually repairing them, Metal Garage Door Repair also helps you choose the right type of garage door in the event that you want to install a new door in your garage or replace the existing one.
At our garage door services Baytown company, we will help you narrow down your choice for a garage door by considering the following factors:
Size – The height, width, and thickness of your existing garage door must be measured.
Style – You should choose a style that's complementary to the exterior of your home. One way you can add a personal touch to your garage door is by using window panels and by using various panel designs. The following are the panel designs you can choose from:
Short raised panels – They add depth to the door. They would look great with your home if it has a Victorian style, if its trim has intricate details, if it has a Tudor home's strong architectural lines, or if it has the colonial-style home's asymmetrical facades.
Long raised panels – They provide distinction and depth to the door and add to the overall appearance of your home.
Flush panels – These panels are slightly textured and flat. This is a good choice if you want something that complements the surrounding wall area without it drawing too much attention.
Carriage house panels – Use these panels if you want to add personality to the traditional, raised panels.
How to Find the Best Garage Door Service Baytown
Get bids from more than one company. This will ensure that you are getting the right price for this service and that you are not being scammed.

Determine the types of services they offer. A legit company that is interested in providing what's best for you would offer not only repair services but would also offer maintenance and installation services.
The best garage door service provider would bring their equipment with them even when they're just assessing the problem. This will prevent wasted time form going back and forth.

The best garage door service provider will not only fix the symptom of the problem but its root as well. This means that they won't just make sure that your garage door functions properly again; they will also make sure that they've fixed the cause of the problem. This way, there would be less chances of the same problem occurring again.
Garage Door Accessories
You can also contact our garage door services Baytown TX company if you want to add accessories to your garage door.
Home automation – Home automation systems provide an additional layer of security, as well as convenience for you. In this regard, we can provide you with a garage door tilt sensor, which you can connect to your security system. This way, you'll know if the garage door is close d or open. It will also enable you to remotely close or open the garage door from your computer, tab let, or smartphone.
Hardware – Add hardware such as handle sets or hinges to your garage door if you want an easy and affordable way to update your garage door's appearance.  Yu can also install simulated windows, which you can paint to match your door, giving it a customized look.
Residential & Commercial
Aluminum Full-View Door

All-Steel Sandwich Carriage House Door

Pre-Finished Steel Carriage House Doors

Craftmaster Overhead Doors

Raised Panel /Flush Sandwich Door

Custom Garage Door

Garage Door Selection

New Installation

Overhead Doors

Commercial Garage Door

Residential Garage Door

Sectional Garage Door

Roller Shutter Door

Side hinged

Silvelox
Garage Door Repair
Broken Springs

Rollers

Cables

Hinges

Re-Alingment & Balancing

Sensor Adjustment

Overhead Repair

Panels Selection / Replacement

Maintenance And Inspection

Off Track Repair

Weather Seal Change

Torsion Springs

Emergency Services

Garage Door Repair

New Parts Selling
Garage Door Openers
Repair

Battery

Remotes

Remotes Programming

Maintenance

Brands

Liftmaster

Chamberlain

Craftsman

More

Drive